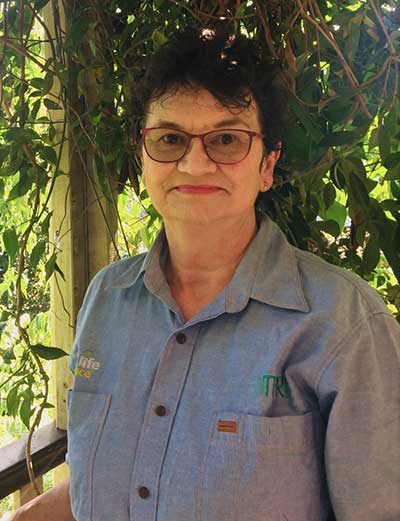 I've been part of the indoor plant hire team for 30 years. Actually, I'm celebrating 30 years this month with Tropical Plant Rentals.
What areas do you hire indoor plants to?
I service and maintain hire plants to the Sydney CBD, North Sydney, Mosman and Manly areas.
What do you enjoy most about your indoor plant hire business?
I've met some great people over the time I've been in the indoor plant hire industry. Providing lush, healthy indoor plants and seeing happy customers is a great part of this job.
What's your favourite desk plant to hire for offices and why?
My favourite desk plant is the Pink Anthurium. This plant has a real beauty of its own with a very pretty pink flower. The Anthurium has become quite a popular desk plant.
What's your favourite office floor plant to hire and why?
My favorite floor plant is the classic Kentia Palm. They make a big bold statement and the arching green leaves look amazing. The Kentia Palm is a great plant for cleansing the air of carbon dioxide and removing Volatile Organic Compounds (VOCs) found indoors.
What's your best tip for keeping your indoor office plants looking their best?
Sometimes it can be tricky to know how much water to give to a plant. My tip would be to not overwater. Keep the plant dry to a certain extent.