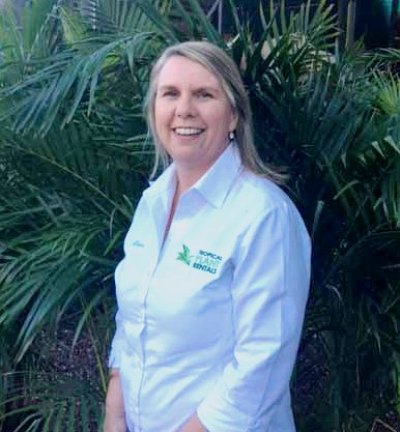 I've been part of the Tropical Plant Rentals team for 6 years.
What areas do you hire indoor plants to?
I look after our indoor plant hire services in Eastern Creek, Blacktown, Schofields, Quakers Hill and Stanhope Gardens areas.
What do you enjoy most about your indoor plant hire business?
I love turning ordinary offices, clubs and pubs into healthy environments with green design and plants that complement the space. Janet Craigs, Happy Plants and a variety of indoor palms will always enhance an area.
What's your favourite desk plant to hire for offices and why?
My favourite desk plant is Aglaonema. The Aglaonema is such a pretty plant, especially the "Lady Valentine" with its pink leaves and an easy plant to care for.
What's your favourite office floor plant to hire and why?
The Happy Plant in the right space is a stand out indoor plant for me with its beautiful, lush, shiny leaves.
What's your best tip for keeping your indoor office plants looking their best?
Don't be afraid NOT to water your indoor plants!! In the right controlled environment, most indoor plants do not need a lot of water.