Indoor Office Plant Hire servicing starts in Parramatta
My day starts at 6am. Heading off to spend 3 hours at the Parramatta Park Royal. Unfortunately, it's not for the delicious buffet breakfast that I can smell on my way to the swimming pool. It's not to do some laps in the lovely pool either. I am servicing the external green wall installed by Tropical Plant Rentals in 2016. We have 2000 plants in this green wall in our Tropical Plant Rentals exclusive External Wall. Spring has Sprung. The plants really need a generous trim today. The fertiliser from my last visit has promoted so much new growth. Every plant is preened to perfection. The irrigation system we installed does a great job. I never need to water, although I always check the water moisture of the plants. Everything is humming with this green wall. It's a lovely time of the morning and an enjoyable part of my day. It's quite therapeutic in an OCD kind of way. No time today, but I 'll stop in for that Buffet Breakfast one morning soon.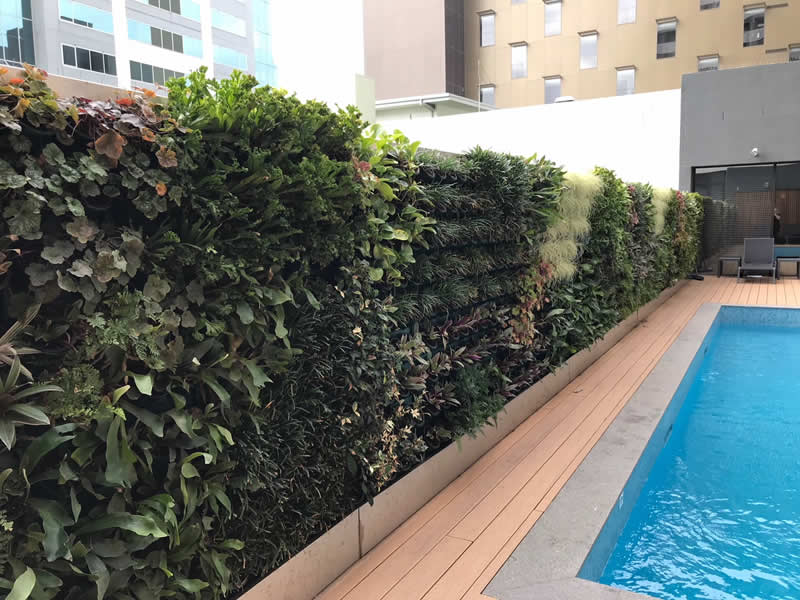 I leave the car parked and walk the streets close by in Parramatta. Parking in Parramatta is always tricky. My Fitbit step counter is on, how many steps I can walk today? Most of the clients I am visiting today have been with us for many years. I must confess to catching up on chit chat with them whilst watering and servicing their indoor plants. One of my favourite parts of my job is the lovely people I meet. People are always so welcoming and happy to see me. I have 5 clients close by and water and service their office plant hire over the next 2 hours. All plants are doing well and nothing requires a plant change. I'm mindful of returning to the car before the parking metre expires. I'm sure I keep the City of Parramatta thriving with constantly feeding their parking metres. I snack on a piece of fruit as I drive to my next location. Thankfully there's a loading dock here. No feeding the parking metres! I visit the clients in this building over 4 different floors. I always look forward to seeing them. They're always obliging and helpful. It certainly saves a lot of time being able to park within this building. There are two extra plants to install for clients in this building. It's much easier being able to wheel the indoor hire plants straight up on my trolley. Everyone loves their plants at work for their office. Plants make us all feel great.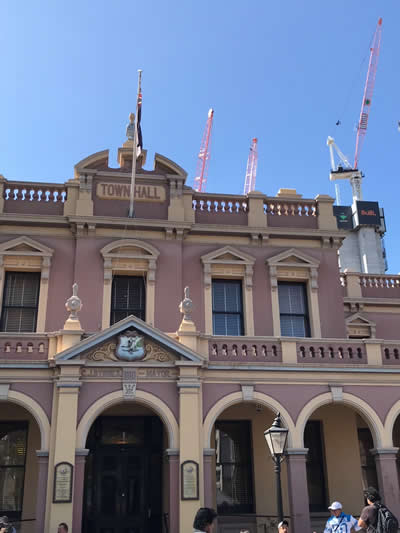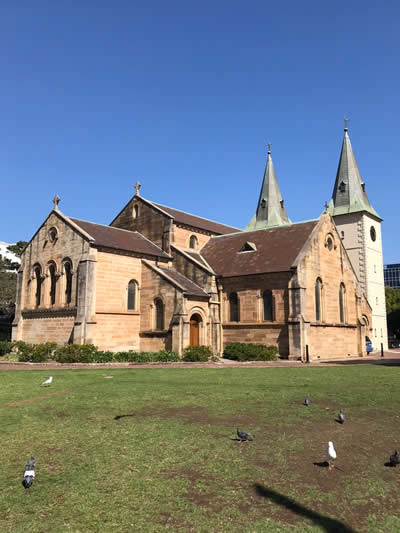 My favourite Lunch Stop in Parramatta
It's now 12.45pm. I'm feeling peckish. My favourite lunch stop is the Parramatta Markets in Church Street. The street food is delicious and it's hard to decide which food vendor to choose. Today I'm going with the Spanish Paella. It was a great choice. Absolutely delicious and really filled me up to complete the rest of the day. It is always great to stop and take in the local surroundings of Parramatta Mall. There is ping pong by the Town Hall. A beautiful flower market catches my eye. The sweet fragrance helps me decide to splurge on a bouquet of Spring Freesias.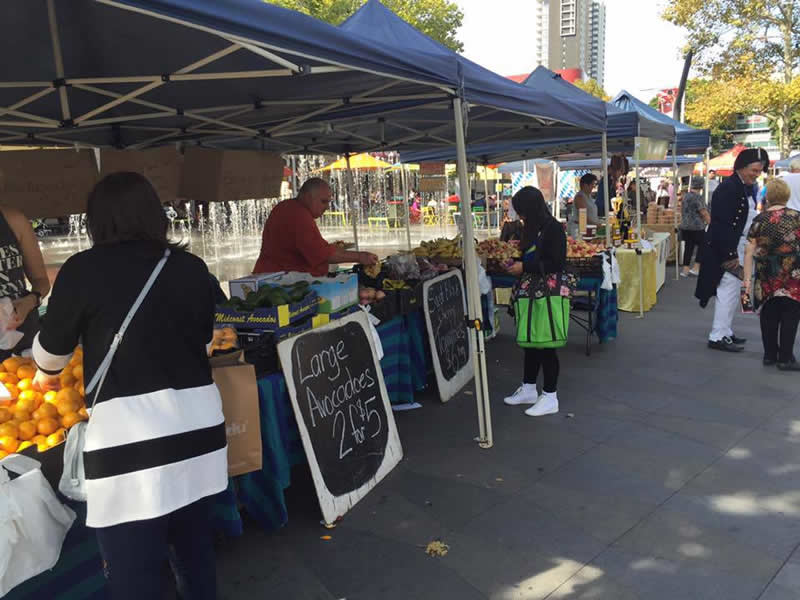 The Parramatta Square has progressed. How many cranes can one skyline have? As lunch stop is enjoyable, but I really need to keep moving.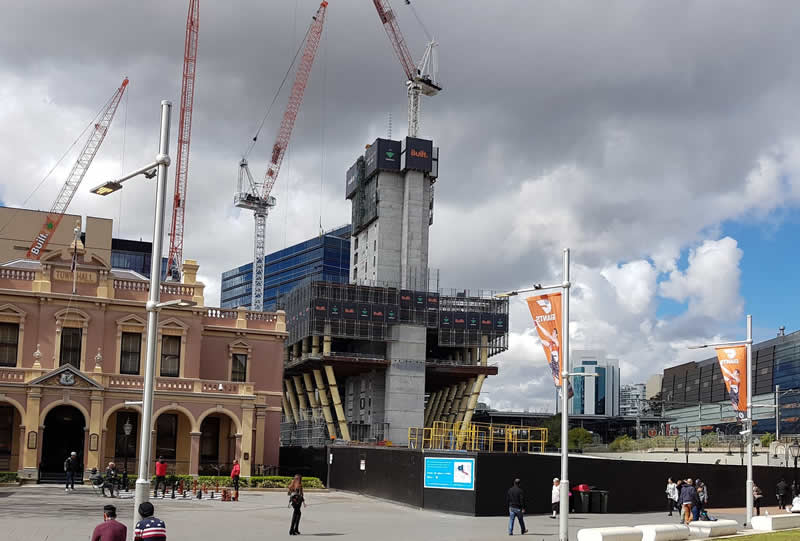 Next stop is the Justice Precinct in Parramatta. I usually drive lap after lap to find a parking space. But today, luck has struck. Someone pulls out just in front of me. More $$$ in the parking metre. I have office plant hire in three locations in close proximity. The Friday wind down is very apparent. The boys in one office are using Nerf Guns to shoot each other. The boss has clearly gone home early. I manage to dodge foam bullets and make it out of the office in one piece.
My Final Stop for the Day
My final stop for the day is Westmead. I have three medical offices to look after the office plant hire. I predicted a quick stop, but everything needs a decent trim with the Spring season really taking off. I bring all the green plant trimmings back to the nursery to feed some local goats. Love that feeling of recycling.
It's 3.30pm as I head back to the Annangrove nursery and unpack, restock for next week and plan Monday's list to do it all again.
PS. 18,231 steps today, definitely don't need to go to the gym this afternoon.
For an obligation free quote on indoor office plant hire or a living green wall please email us or call 1800 631 365.