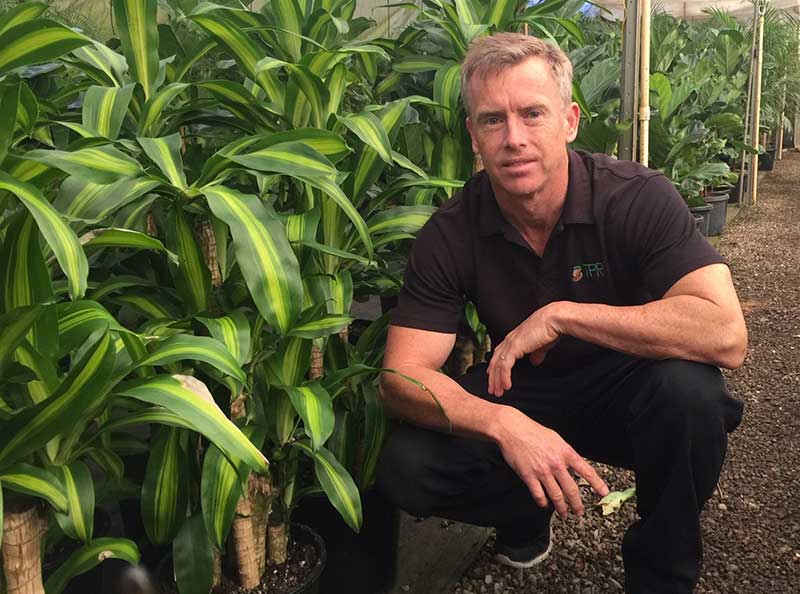 Introducing Andrew, a member of our Tropical Plant Rentals team. Andrew is a local in the Newcastle area and has been part of the Tropical Plant Rentals Newcastle team for 14 years.
We've asked Andrew some questions about his indoor plant hire work.
What areas do you hire plants to?
I hire office plants to businesses in the Hunter Valley and Newcastle CBD areas.
What do you enjoy most about your indoor plant hire business?
I love plants and really enjoy interacting with my customers. It's really good to see happy customers as their office and business spaces are instantly transformed using healthy, living indoor plants.
What's your favourite desk plant and why?
The Zanzibar Gem is my favourite desk plant, it's an exotic looking plant with amazing dark glossy leaves and really draws people's attention. This can be the ideal indoor desk plant when there's not a lot of light available.
What's your favourite floor plant and why?
The Happy Plant packs an amazing visual works really well paired with a stylish pot. It has amazing visual appeal with its visual trunk and striped leaves. I also like the visual appeal of a Spathiphyllum Sensation, especially if the area is dark as this plant can still do well.
What's your best tip for looking after indoor plants?
Important factors for the overall conditions for a plant to not just survive, but thrive is adequate lighting and the right amount of water according to light and species.
What other areas of expertise do you have?
I'm a qualified carpenter by trade.  I also run a carpet cleaning and pest control business, so definitely keep busy.
What other things do you like to do in your spare time?
When I'm not working, I enjoy spear fishing and fitness training. Both these activities provide a balance between work and fun.