Organising indoor plant hire is easier than you might think. We all know the beautiful aesthetic appeal plants can add to an office. The feeling of being closer to nature makes us feel good. There are also the many health benefits that indoor plants provide to employees.  We know that plants clean the air.  Studies show that plants in your office can improve employee productivity, as well as assist employee concentration, reduce employee sick leave and improve employee wellbeing.  Physically & emotionally, office plants make us feel good.
In addition to these health benefits, indoor office plants convey the message to your clients that your organisation is welcoming, caring, environmentally aware, trustworthy and conscious of your employees needs.  Further information on these studies can be found here https://www.uts.edu.au/about/faculty-science/news-and-event-archive/news/sick-building-syndrome-how-indoor-plants-can-help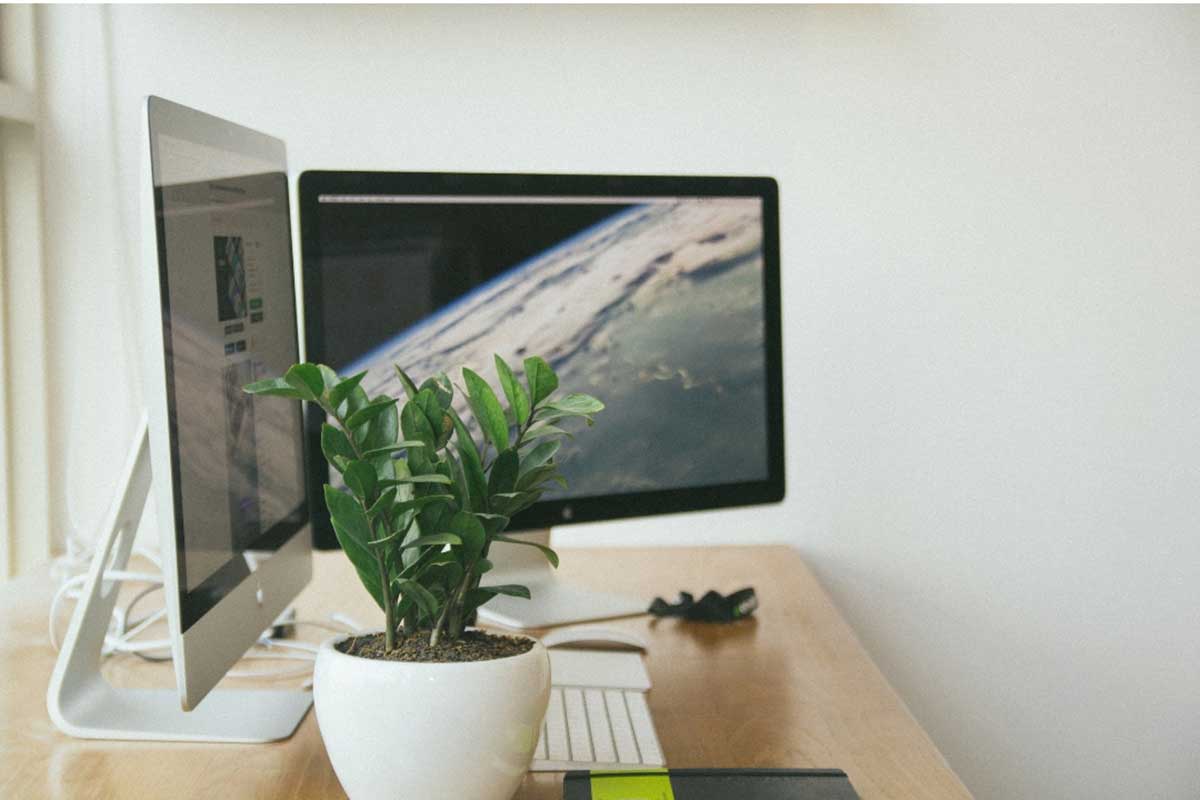 How it works in 4 easy steps.
1. Office Plant Hire Consultation
The process for hiring of office plants starts with one of our consultants visiting your site to understand your design goals, as well as assess the ambience, lighting and overall space of your office.  This allows us to achieve the best possible interior plantscape for your office.  If further site visits are required, we can certainly revisit your site.
If you have engaged an architect or designer for your office, we are able to liaise with them if needed to ensure the desired result is fully understood and met.
2. Office Plant Hire Proposal
After initial consultation, we prepare a quotation based on your required needs.  We can provide various suitable options with plant, pot and green wall selection and to meet your budget needs.
We include images for all office plant, pot and green wall selections that will enhance your office.  We are more than happy to accommodate, if further consultation is required.
3. Office Plant Hire Installation
We always aim to achieve the smoothest possible fuss free installation.  We achieve this with thorough preparation prior to your installation.  We can install before, during or after office hours to minimise disruption to your workplace.
Our trained and dedicated team will install plants as per the agreed proposal. This will ensure your requirements are completely met.  Our Tropical Plant Rentals team are professional and fully equipped to install your office plants, pots and green walls.  They are trained to ensure correct mulching and watering for your office plants installation.  With great attention to detail, our team will transform your office.
4. Office Plant Hire Maintenance
After installation, our fully trained team provides an extensive maintenance program.  This ensures your office plant hire always remains beautifully presented. Our maintenance program includes watering, cleaning, fertilising, removing dead leaves, pruning, pest and disease control and replacement of plants as necessary.  We work with you to ensure we service your plants at a time that is convenient for you.
With 42 years experience behind us, Tropical Plant Rentals are well experienced to provide beautiful plant hire to enhance your office and make the process easy for you.  We are specialists in our field for your office plant hire.