Spring has sprung!  And so has the party season!  With the recent excitement of last week's Melbourne Cup Day, there have been plenty of high profile corporate events on show to get you inspired for your next event preparation.  Booking event hire options can be overwhelming.  Taking inspiration from recent Melbourne Cup Birdcage marquees is a great place to start.
The Melbourne Cup Lexus Marquee set the standard for sophistication and style.  The Lexus Marquee used plants, through an event hire company, to create an overhead canopy of dangling tulips (roots and all!).  Event hire plants were also used to create organic, natural installations by well-known landscape designer – Jamie Durie.  Jamie's use of hired plants created the ultimate Melbourne Cup event experience.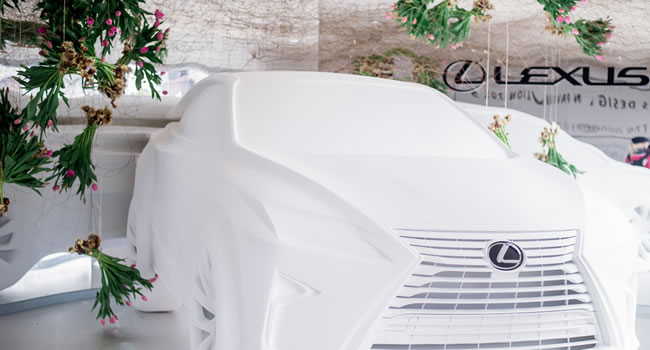 Of course the other Birdcage Marquees were not to be outdone.  They also used an event hire company to hire plants in excess and created the ultimate patron experience.
The Melbourne Cup Myer Marquee's theme name – "Super Botanica" – says it all!  The Myer Marquee was full of super scale specimens.  Flowers, fruits and vines to name a few.  This ultra-cool marquee used botanical event hire options to create the ultimate hang out for celebrities like Jen Hawkins and Sam Frost.  Fresh foliage decorated the "Botanist's Table" where celebs enjoyed freshly shucked oysters and G.H Mumm Champagne.  The use of plants made the Myer Marquee experience a class act.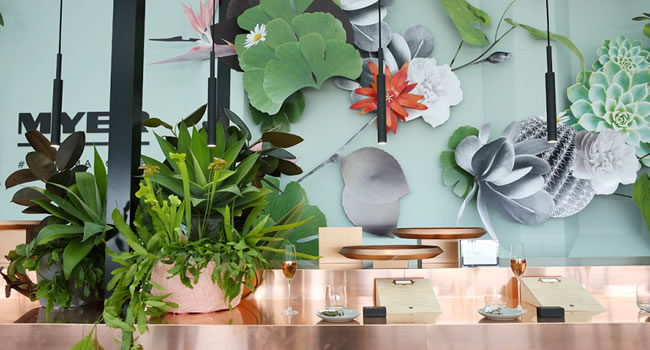 The Melbourne Cups major sponsor – Emirates – also used plant event hire in excess.  They used plants to create an experience to remember for their members and guests.  Celebrating all things English this year, the Emirates Marquee featured an English garden balcony.  They used topiary trees and David Austin garden roses to create their theme.  Plant event hire options used at the Emirates marquee provide event coordinators with plenty of inspiration.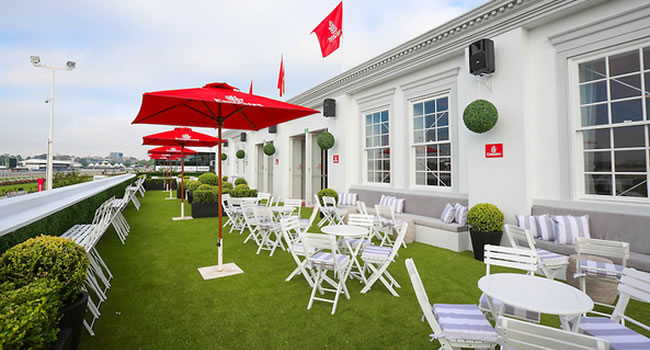 Plants were also hired by the designers of the Swisse Marquee, the Lavazza Marquee and the Mumm Marquee.  Taking notice of the design of this year's Birdcage Marquees means event managers and designers are up to date with current trends.  Botanical themes are certainly a popular theme for events in 2015.
When drawing inspiration from the 2015 Melbourne Cup marquees, event hire coordinators should consider making original twists on the ideas they see.  For example, Jamie Durie's dangling tulips in the Lexus Marquee could easily be recreated using other plants.  Consider exotic orchids, lilies or hydrangeas.  Of course if budget permits, use a landscape designer and an interior designer to design a big event.  It is important to make the most of hired plants.  Creating botanical spaces through plant event hire is the edge every major event needs.
So what are you waiting for?!  Hire the plants you need.  Make your next event beautiful and bold!  It is the season to be botanical!