The presence of living indoor plants has been linked to many psychological health benefits. Many of us appreciate the visual beauty that real living indoor plants can bring to an interior space. More importantly though, the psychological benefits indoor office plants provide can make a positive impact on the well being of your employees. A healthy mind is a creative, productive mind.
It's estimated that 80% of the population now live in urban areas and most of us spend around 90% of our time indoors. If we think about it, we are missing out on the natural wonder of nature that awaits us outside.
As human beings, we have a natural desire to connect with nature and scientists use the term Biophila. So, if we can't be outdoors with nature, then it makes perfect sense to bring nature indoors.
A living green design in your office is a good investment for your organisation. Living plants can improve job performance and soothe mental stress and illness. Colour Psychology suggests that the colour green reflects a relaxing, calming feeling. This is because the colour green is connected with nature.
Here are some of the psychological benefits of having indoor office plants.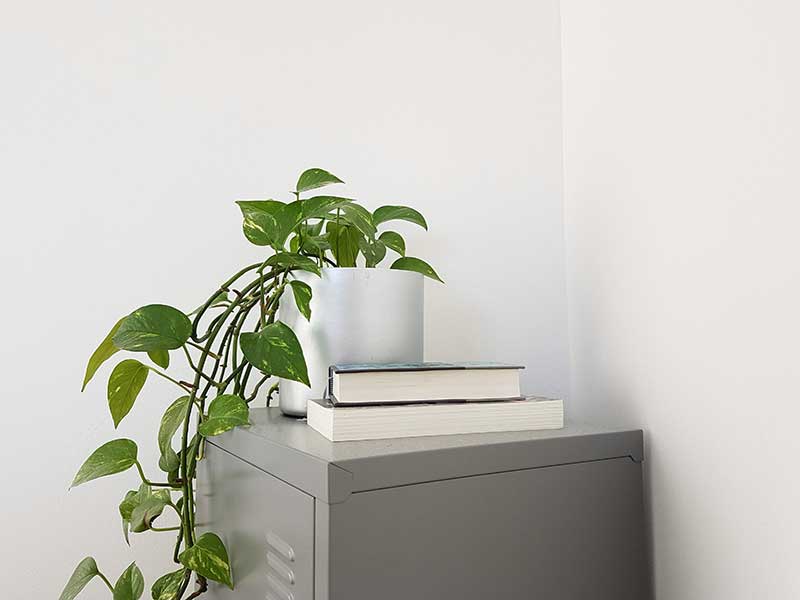 Indoor Office Plants help to reduce stress
Some of us spend most of our working day in an indoor environment. We're usually surrounded by carpets, flurouscent lighting, office machines and blank walls. This can impact us in a negative way.
A study conducted by the UTS (University of Technology, Sydney) found significant reductions in stress among staff when indoor plants were introduced to their workspace. Results included a 37% fall in reported tension and anxiety; a 58% drop in depression or dejection; a 44% decrease in anger and hostility and a 38% reduction in fatigue.
Another  study by researchers in 2015 at Chungnam National University in Korea  found plants help to sooth people by suppressing the sympathetic nervous system.
Working with Nature Inspires Creative Thinking
Our indoor working environment can be a complex and busy space. Having access to nature indoors can help our mind to relax and explore our creative side. Some suggestions are:
floor plants
plants in troughs
hanging pots
vertical garden or a lush green wall
Being in a Green Space can Boost your mood
The environment in which we work can greatly affect our mood. Being around some living greenery at work can do wonders for our mental energy. Nature can make us feel happier and more content at work.
Plants at Work can Clear your Head
It's a known fact that plants produce oxygen, the very thing humans need to survive. Indoor plants clean the air we breathe. With the correct lighting, indoor plants can reduce C02 levels inside buildings. Air that is cleaner and healthier leads to clearer thinking.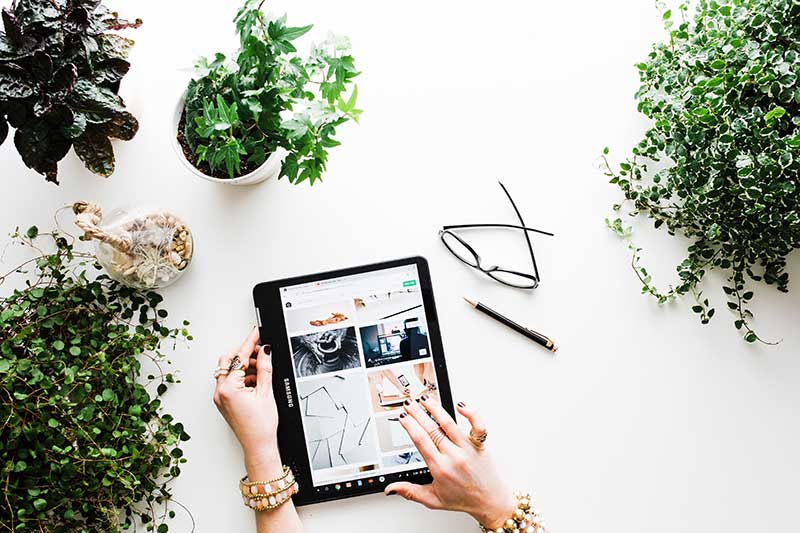 Living Indoor Office Plants increase Concentration Levels
Modern offices can often be an open plan layout. Background noise is a common cause for distraction among staff. This can use a lot of mental energy, resulting in poor productivity.
The good news is that indoor office plants can act as acoustic dampeners. They have the ability to absorb noise rather than reflect noise. Reducing background noise can help employees to concentrate and improve their focus.
How can Tropical Plant Rentals help benefit your organisation?
Employee health and wellbeing is important. Introducing indoor hire plants or green walls to your office is easy.
Tropical Plant Rentals is a professional hire indoor office plant service. We hire and maintain quality, healthy, lush plants. We can work with you to create a customised indoor green design to suit your space.
Contact us for a no fuss, obligation free consultation. We are here to help you create your perfect green design, whether big or small. You may be pleasantly surprised at just how affordable an indoor plant hire service is. Starting from as little as $15 per week, office plant hire is a cost effective way to achieve the psychological benefits of indoor plants for your office.
Servicing all of Sydney and the Sydney metropolitan area, Newcastle, Wollongong, Brisbane, Gold Coast, North Queensland, Melbourne CBD and the Melbourne metropolitan area.