It's been a tricky few months and many businesses are looking at ways to renew the workplace post Covid19. Renting office plants is an easy solution to welcome your staff back to the office. As we navigated the uncertainty of the pandemic, we were forced to isolate and adjust to social distancing rules. During this time, we have spent a considerable amount of time indoors and may feel our connection with nature is a little off-course.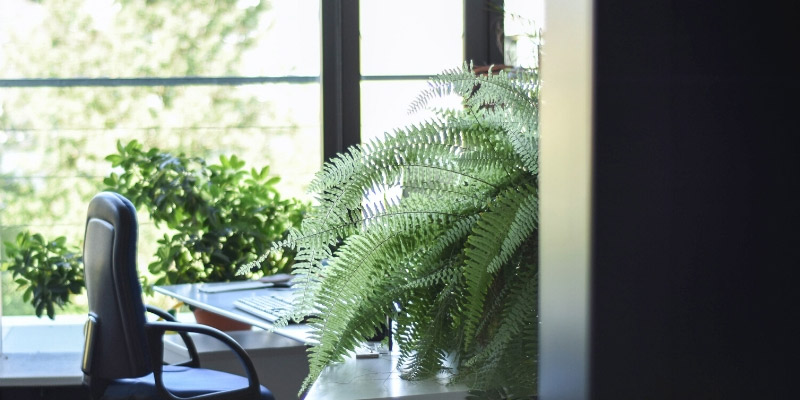 Welcoming your staff with Nature at Work
The thought of returning to work may feel daunting. Now more than ever, it's important to create a welcoming, healthy and safe working environment to ease the transition of your staff's return to work. Health and hygiene are at the forefront of everyone's mind. But not all is doom and gloom. Using floor plants, desk plants, hanging plants and green walls, we have a solution for dividing areas and encouraging workplace social distancing.  This is a time to embrace change and trust the process as we adjust to a new normal.
Plants can improve your work life. Creating a happier and healthier workplace
There are many ways plants can create a happier and healthier workplace. In addition to strict hygiene practices and social distancing measures, there's no doubt that indoor plants can also improve your work life.  Indoor office plants can certainly play an important role in employee health and wellbeing.
Take a look at some of the benefits indoor office plants can provide:
Produce oxygen
Promote clean indoor air
Reduces stress and anxiety
Increase productivity
Enhance space and foster happy vibes
Plants increase indoor air humidity, which can help protect from cold and flu, as viruses have a lower chance of transmitting in higher humidity areas. Additionally, increased humidity can reduce risks of dry skin, eyes and throat.
Some of our favourite plants studied in the NASA Clean Air Study that we use for our indoor office hire and their benefits:
Pothos
Makes an ideal indoor office plant as it is very apt at removing VOC's and toxins from the surrounding air.
Spider Plant
The Spider plant is effective in removing carbon monoxide, xylene and formaldehyde from the air.
Peace Lily
The Peace Lily can improve your indoor air quality by as much as 60% and can reduce mould spore levels that could potentially grow in the indoor environment.
Bamboo Palm
The Bamboo Palm is effective at eliminating formaldehyde, filtering carbon monoxide and removing benzene from the air.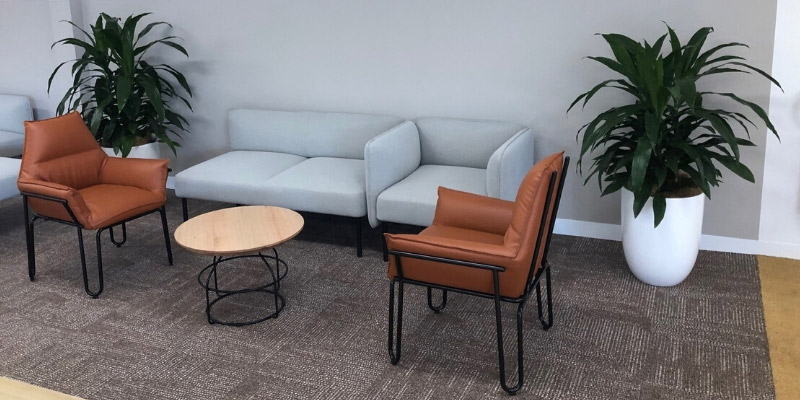 Rental of Indoor Plants & Maintenance Service
Tropical Plant Rentals can provide, install and maintain beautiful healthy, living indoor plants that help to purify the air of harmful Volatile Organic Compounds (VOCs), bacteria and dust particles. Most VOCs such as formaldehyde, benzene, xylene etc can cause mild irritations such as wheezing, coughing, allergic reactions or skin rashes. However long-term exposure to these toxins can be much more serious.
Let Tropical Plant Rentals help to restore your workplace with our quality indoor office plant rental & maintenance service. We stock plants of all size, shape and colour to help transform your office into a tranquil, healthy & productive environment.
If you'd like to breathe some fresh air and experience the amazing benefits of indoor office plants, contact Tropical Plant Rentals. Click here or call 1800 631 365 to arrange an easy no-obligation onsite visit.
We can show you how easy it is to have beautiful living indoor office plants to breathe life into your office or work environment.