Do you feel tired and dreary thinking of your office space? Does your office space lack spark and inspiration? Does your office space look dull and a bit boring?
Perhaps you just don't have the time. Or you don't quite know where to start. You know it needs a lift, but you just can't put your finger on what's wrong.
Working in a dull and dreary environment can have a negative effect on your productivity and creativity. As humans, we thrive in an environment that is both visually attractive and healthy.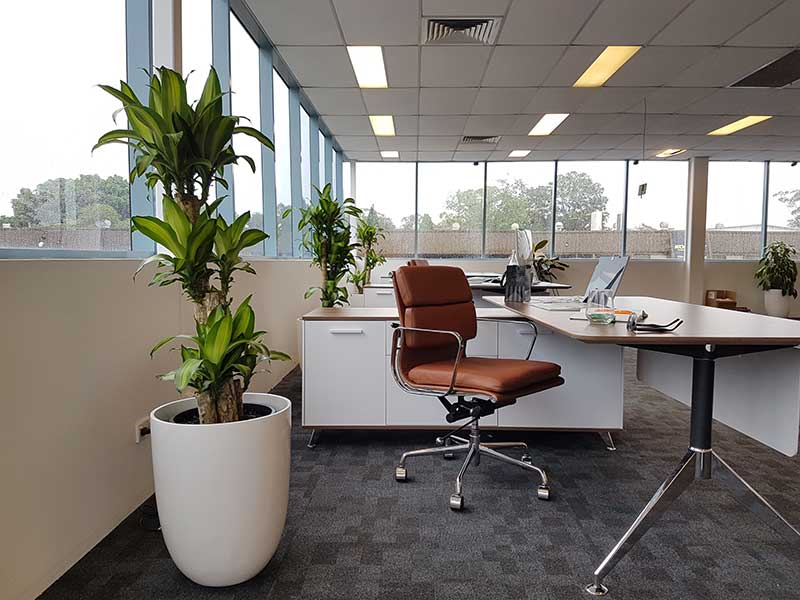 Improve your Office Space with Indoor Hire Plants
Tropical Plant Rentals provide indoor hire plants to jazz up your indoor office area. Adding some healthy indoor greenery in stylish pots provides an instant visual enhancement.
Our team at Tropical Plant Rentals will put your mind at ease by showing you how easy it is to organize indoor plant hire for your space. It may be a few plants or a Green Wall. We have professionally trained staff and hundreds of indoor plants to choose from. We stock many varieties to suit your design and decor. As part of our team, we have experienced plant stylists and horticulturists to assist with your green design. They can consult with you and tell you the best plants to suit your lighting and office layout and design. We have over 40 years of providing plants for indoor spaces. We cater for professional offices, specialist rooms, medical centres, furniture showrooms, shopping centres and so much more.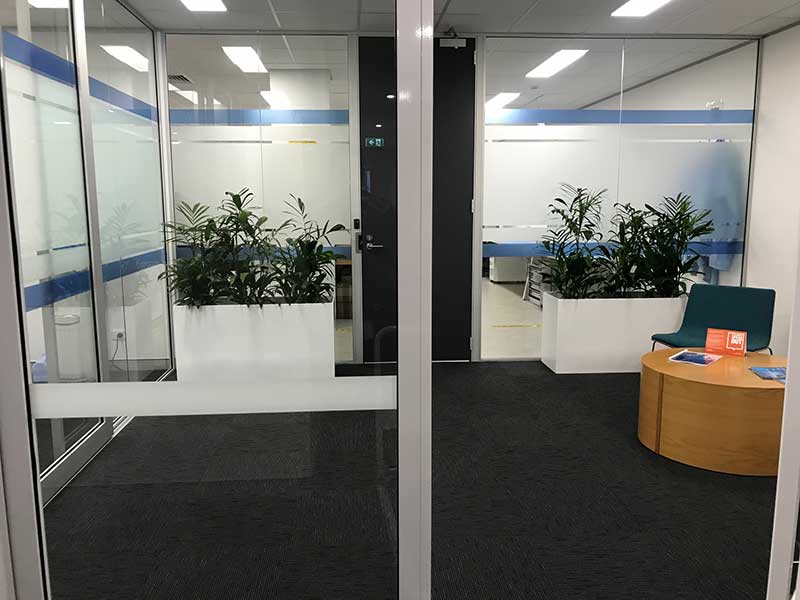 And we are always sourcing the best stock available to cater for our clients' needs. Only the healthiest stock leaves our onsite nursery. The plants we stock are nurtured in a suitable environment before leaving our nursery.
Your indoor plants will be delivered. Then one of our friendly and professional staff will take care for your plants. They will always be watered with the correct volume of water.  Also, they will be pruned, mulched, fertilised and checked for pests or any other problems. The leaves will be gleaming after our staff have tended to them. Their glossy, smooth foliage will look good enough for a glamorous photo shoot.
With our ongoing plant maintenance, there will be nothing left for you to do. Just enjoy the benefits of your fresh indoor green design. You and your clients will be pleasantly surprised at the enhancement indoor plants will provide to your space. Your office or showroom will look professional, warm and inviting.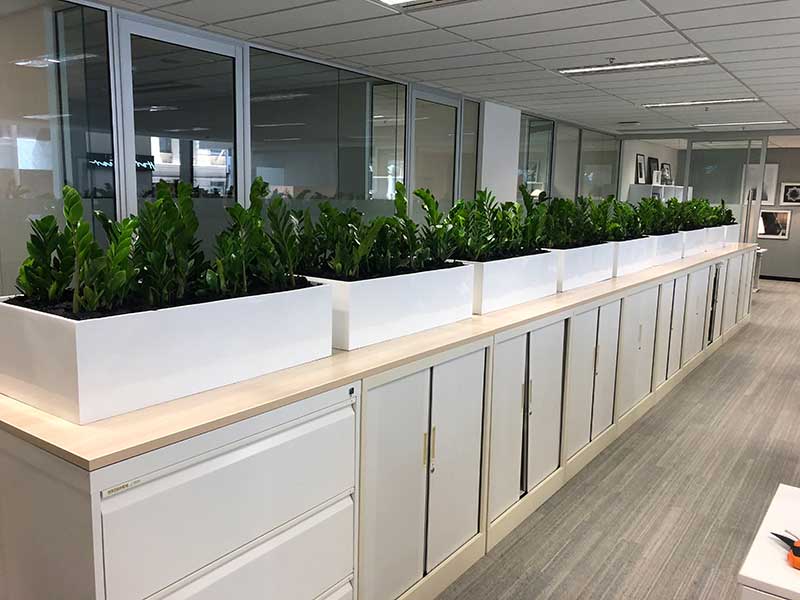 Does your office create lack of productivity?
Not only do our indoor plants create a powerful visual punch, but they are healthy for human beings. Plants play an important role for human beings. Our health, mood and motivation all affect our rate of productivity.
In today's society we spend a considerable amount of time indoors. A lot of the time, we lack fresh air and natural light. Air-conditioning, office equipment and machinery can pollute and dry out the indoor air we breathe.
Indoor plants help to clean the air we breathe. They remove toxic chemicals created by office machinery, carpet and furniture. Indoor Office Plants play a vital role in improving the humidity in the air. Decreased air humidity has a negative effect on our skin by drying it out. It can also cause other respiratory problems including a dry, sore throat.
Scientific studies have shown that plants at work improve absenteeism, tiredness and productivity. Everyone deserves a happy, healthy place to spend the majority of their working day.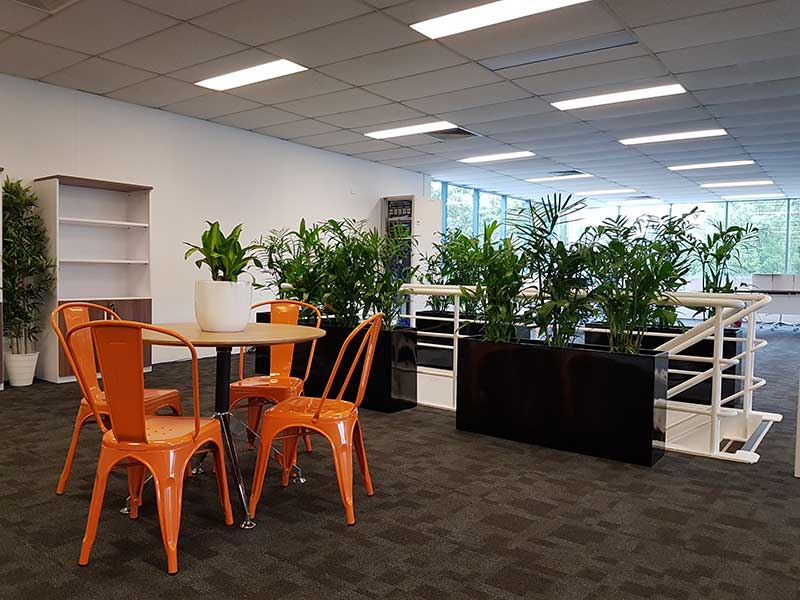 Does your office lack privacy?
If an office lacks privacy, it can generate negative consequences for employees. Lack of privacy and acoustic noise pollution are one of the biggest issues of workplace productivity.
Plant displays or strategically positioned plants throughout an office can help to absorb noise. Plants aid by breaking up sound waves and this results in a change of direction and reduction of sound frequency inside a building.
How can Tropical Plant Rentals help?
Our Tropical Plant Rentals team can consult, quote, install and maintain. We can provide a complete package that includes plant, pot and maintenance.  We have other design options available including various Green Walls.  Don't hesitate to give us a call today on 1800 631 365 or email us, for a it's probably more affordable than you realise.