Where can I buy indoor plants online for my home?
Tropical Plant Rentals are proud to launch Tropical Plants at Home, our new online plant shop where you can purchase plants from our nursery. We're offering a free plant delivery service straight from our nursery to your door within the Sydney Metro area. Our Plants at Home online shop stocks a range of stunning indoor house plants, available in various sizes from small to extra-large. Our plants are cared for and nurtured at our onsite nursery in Annangrove by qualified horticulturists.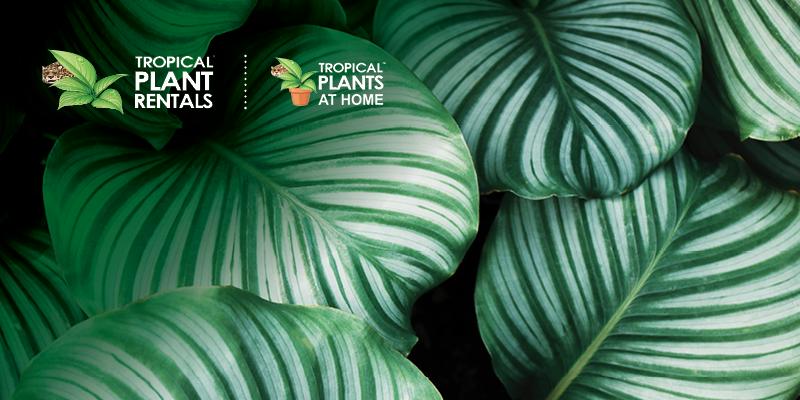 Take advantage of our Indoor Rescue Plants Online
We have a range of pre-loved Indoor Rescue Plants online, which are also included in our free delivery service to the Sydney Metro area. Our Rescue Plants are ex-rental plants, still in good condition and with plenty of plant love to give. Ignite your botanic enthusiasm during isolation and create a jungle oasis at home. Rescue Plants are the perfect opportunity to purchase hugely discounted plants online, at only a fraction of the cost.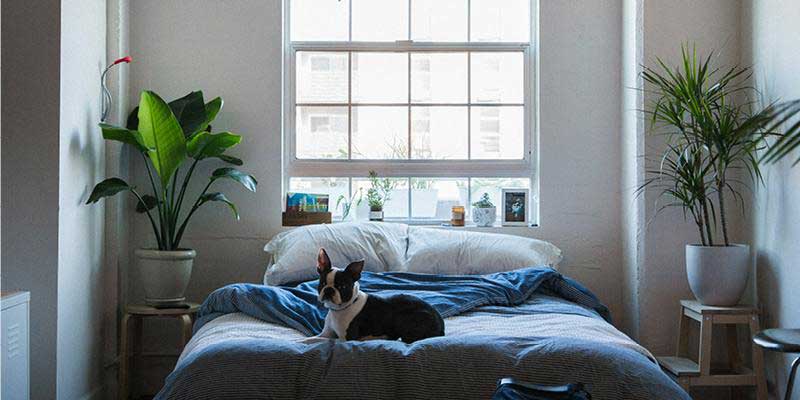 Why indoor house plants are so important for our homes?
By now many of us have been spending a considerable amount of our time indoors due to the current isolation restrictions. Many of us find ourselves striving to be closer to nature more than ever before.
The good news is that bringing nature inside to our homes using indoor plants is beneficial in more ways than one. Indoor plants have the ability to instantly transform our home into a serene oasis, a place where we can feel at ease, safe and content.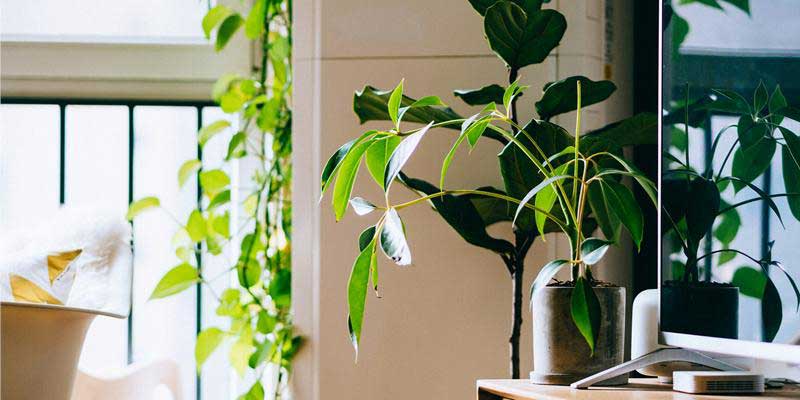 What are the benefits of indoor plants at home?
Did you know that indoor plants have amazing air-purifying abilities and provide many benefits for a healthy home? Not only do they provide great visual appeal by brightening up our indoor area, but if we nurture them properly, they have so much more to give back to us.
Indoor plants breathe new life into our homes by providing oxygen and absorbing carbon dioxide.
Some of the other health benefits that indoor plants provide:
They help to improve our mental health
Plants have a natural tendency to make us feel good. Just being able to view nature indoors makes us feel more connected to the outside world, creating a happier, calmer and more fulfilling environment. Indoor plants in bedrooms can also promote a more restful sleep. Better sleep leads to a happier and more relaxed mind.
They help to improve indoor air quality
Indoor air is often more polluted than the air outside. Harmful VOC's (Volatile Organic Compounds) emitted from everyday products such as paints, carpets, cleaning products and furniture, etc. These toxins hang around inside our homes. Breathing in this polluted air can be detrimental to our health, especially over a long period of time. The good news is that indoor house plants have the ability to remove these toxins from our homes and make our homes a safer haven in which to live. Basically, plants are natural indoor air purifiers.
They help to improve indoor air humidity
Indoor plants are very good at improving the humidity inside our homes. They evaporate water into the air and this helps to reduce the risk of dry skin, dry eyes, sore throat and some respiratory problems.
They help to boost productivity & creativity
Because indoor plants are so good for our mental health and well-being, we are more likely to feel more productive and creative. A healthy mind is a happy mind and a happy mind is a more creative and productive mind. Because plants help to remove toxins from the indoor we breathe, we tend to feel much happier and healthier within ourselves.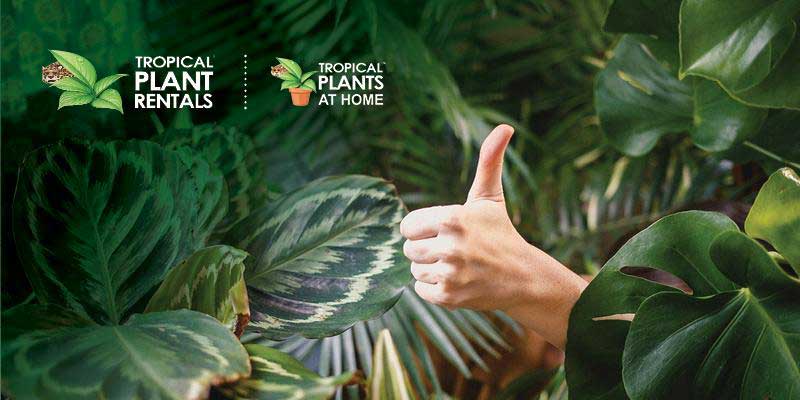 Why use Tropical Plants at Home Online Delivery Service?
When using our online plant delivery service, your plants and pots will be delivered directly to your door. Avoid long queues with easy-peasy, hassle-free online plant shopping. We guarantee a quality, zero contact delivery of your new lush indoor plant friends. You'll fall in love with them in no time at all.